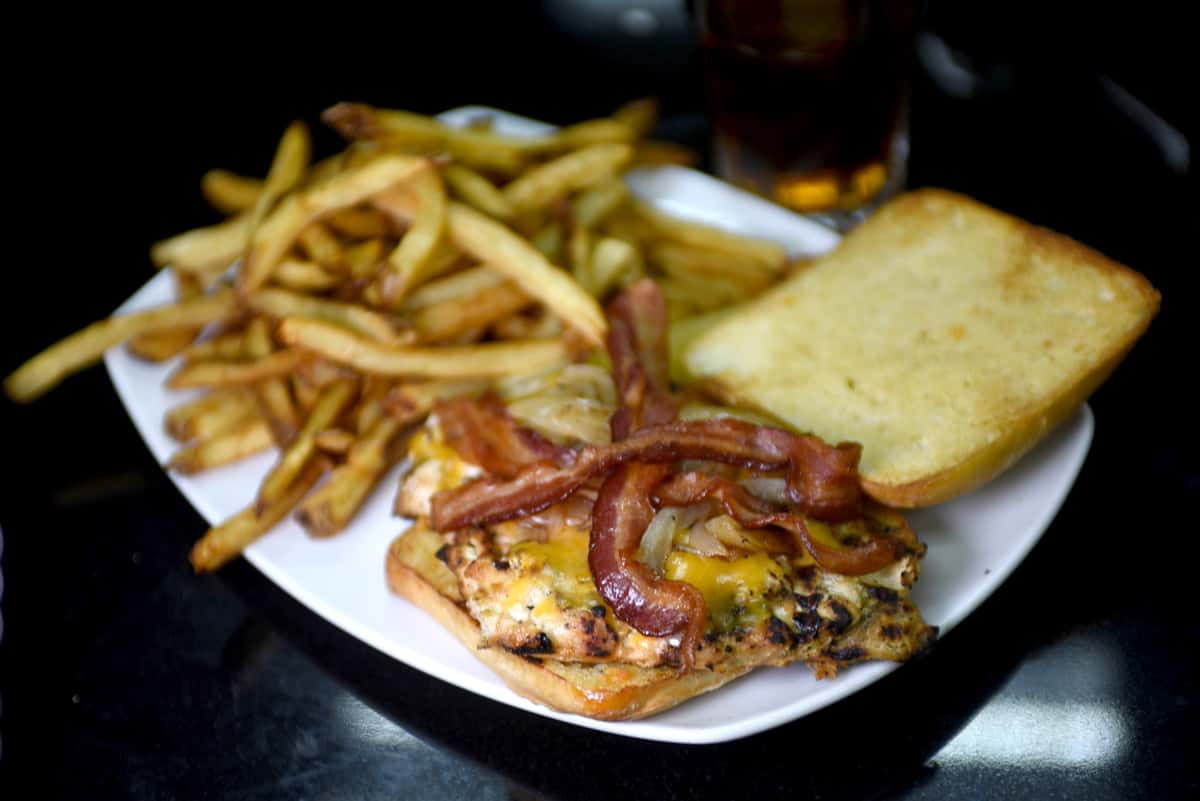 Rewards
OUR WAY OF SAYING THANK YOU
It's free to join our generous rewards program and you earn one point for every dollar you spend! You will quickly begin earning points once you join because you will receive 20 FREE points just for signing up!
We have lots of goodies in store for you and we will do our best to make the program exciting.



THE REWARDS FAQ
Reward program? I don't want yet another card to carry around!
Guess what? Our customers spoke and we listened! No card necessary for our rewards program. Just give us your telephone number before you pay your bill each time you visit and your points are automatically added to your rewards.
How do I know how many points I have?
That's easy! Your points will be displayed at the bottom of your guest check if you give us your phone number before your check is printed. We can also look up your points for you! How easy is that?
My friend is paying for my meal. Can I get the points?
Our apologies. You see, only the person paying the bill is can receive the points.
I love buying gift cards. Can I get points when I buy gift cards?
We're sorry. Points can only be earned when gift cards are redeemed. The good news is that your recipient will be thrilled to join our rewards program (if he or she isn't already a member) and not only get great food compliments of YOU, but your recipient will also earn points! The good news for you is that you've given two gifts (great food plus loyalty points)!
I don't like giving out my information because it's shared.
No worries! We do not share your information!
How do I know when I've earned a reward?
That's simple! Our point of sale system will generate a rewards coupon once you've earned a reward. Keep that coupon until you want to redeem it—but don't lose it! We cannot replace lost rewards coupons, so hang on to them!
What's in the fine print?
Just like anything in life, our rewards program may change without notice. It may even be cancelled (gulp!). Our rewards program is not cash based, so it has no cash value. Birthday rewards must be redeemed within one business day before your birthday and one business day after your birthday. That's it for now, folks! Any questions? Give us a call at 216-621-2622. We'll be glad to answer your questions!