Back To Menu
Classic Italian
Bavarian ham, genoa salami, pepperoni, provolone cheese, red onion, lettuce and tomato on ciabatta with Italian dressing on the side
Sandwich Side:
Potato Salad House Made
Cole Slaw House Made
Pasta Salad House Made
Plain Chips
BBQ Chips
Apple Sauce
Low Carb Alternative for any Sandwich:
Substitute Bread or Wrap for a Nest of Fresh Mixed Greens
Have you tried this item? Pop it!
Help other diners know what to expect by sharing your experience.
1 person has popped this item
Photo Gallery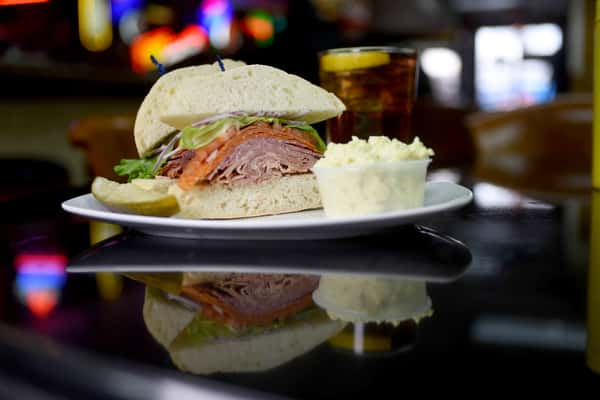 Back To Menu
Classic Italian
Bavarian ham, genoa salami, pepperoni, provolone cheese, red onion, lettuce and tomato on ciabatta with Italian dressing on the side
Sandwich Side:
Potato Salad House Made
Cole Slaw House Made
Pasta Salad House Made
Plain Chips
BBQ Chips
Apple Sauce
Low Carb Alternative for any Sandwich:
Substitute Bread or Wrap for a Nest of Fresh Mixed Greens
Back To Menu